All Posts
Category: History &nbspListing Date: 2014-07-03

Naturalization 2014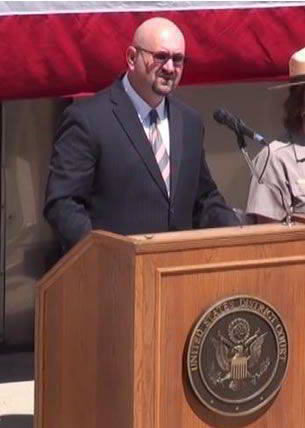 The Honorable Robert Gusinsky
Naturalization Ceremony July 2, 2014
---
Over one hundred ninety (190) people became citizens of the United States of America on July 2, 2014. Countries of Origin included: Algeria, Bhutan, Bosnia-Herzegovina, Bulgaria, Burma, Burundi, Cambodia, Canada, People's Republic of China, Colombia, Congo-Kinshasa, Democratic Republic of the Congo, Dominican Republic, El Salvador, Eritrea, Ethiopia, Germany, Guatemala, Haiti, Honduras, India, Iran, Iraq, Jamaica, Kenya, Kosovo, Liberia, Mexico, Moldova, Nepal, Pakistan, Panama, Philippines, Poland, Republic of Serbia, Russia, Senegal, Somalia, South Africa, South Korea, South Sudan, Spain, Sudan, Tanzania, Thailand, Togo, Uganda, Ukraine, United Kingdom, USSR, and Vietnam.
The Honorable Robert Gusinsky, Seventh Judicial Circuit Judge delivered the address as the crowd, which appeared to be as diverse as the group of new citizens, watched the ceremony.
In addition to Judge Gusinsky's addres, other remarks where given by some of the dignitaries in attendance. Three student presentations by Mikayla Short, Elijah Telkamp and Morgan Williams from Lana Wright & Amber Hammons' 6th Grade Reading and Research Class, West Middle School inspired the crowd.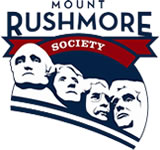 The Naturalization Ceremony on July 2, 2014 at Mount Rushmore National Memorial was sponsored by the Mount Rushmore Society and the National Park Service. It began with the Call to Order by Joe Haas, Clerk of Court, U.S. District Court followed by Presentation of United States Flag by the Honor Guard from Ellsworth Air Force Base. The Pledge of Allegiance was lead by The Honorable Jeffrey L. Viken, Chief Judge, U.S. District Court. The Dakota Choral Union performed the Star Spangled Banner.
Oath of Allegegiance
Do you solemnly swear that you will support and defend the Constitution and Laws of the United States of America against all enemies, foreign and domestic;
That you will give up and surrender any allegiance to any king, queen, or prince, or to any state or country, which you have held up until this day;
That as a citizen of the United States, you will, when lawfully directed, bear arms or perform noncombatant service in the Armed Forces of the United States, or you will, when directed, perform non-military service on behalf of the United States.
That you take these obligations freely, without any purpose of evasion, and declare today, that you are a citizen of the United States of America?
photos and video by Amy and Otto Bochman
Posted with keywords: united states, ceremony, naturalization, 2014, citizenship, mount rushmore, history, oathe, judge, viken, robert gusinsky,